LEAF's  2019 – 2020 Board
 Gillian Hnatiw, Chair (Toronto, ON)
Gillian Hnatiw is an accomplished litigator and the principal of Gillian Hnatiw & Co in Toronto. Her broad legal practice encompasses civil, constitutional and administrative law, with a particular focus on sexual assault, sexual harassment and the non-consensual taking and/or sharing of intimate images. She has argued cases before all levels of court across the country and has represented LEAF (and others) before the Supreme Court of Canada. She has also been involved in numerous administrative proceedings, most notably the Coroner's Inquests into the deaths of Ashley Smith and Katelynn Sampson. Gillian writes and speaks on wide spectrum of subjects, including judicial diversity, sexism/gender bias within the legal profession, the Charter rights of sexual assault complainants, and alternatives to justice for sexual assault survivors. In 2015, Gillian was named a "Rising Stars: Leading Lawyers under 40" by Lexpert. She is currently ranked by Best Lawyers, Lexpert and Benchmark LItigation in the fields of personal injury, labour and employment, medical negligence and health care law.
 Adriel Weaver (Toronto, ON)
Adriel Weaver is a lawyer at Goldblatt Partners LLP. She has a broad litigation practice, including criminal, constitutional, Aboriginal and administrative law matters. She has appeared in all levels of court in Ontario, the Federal Court, Federal Court of Appeal, and Supreme Court of Canada. Adriel received her law degree from Osgoode Hall Law School in 2006, and was called to the Ontario Bar in 2007 after clerking at the Court of Appeal for Ontario.  She also holds a Master's in Environmental Studies from York University, and an Honours Bachelor of Arts from the University of Toronto in Urban and Environmental Studies. Adriel is a sessional lecturer in the Criminology and Sociolegal Studies program at the University of Toronto. She has been an active volunteer with LEAF, including recently providing valuable assistance on the case committee for LEAF's intervention in R. v. Barton at the Supreme Court of Canada.
 Breanne Lavallée-Heckert (Montreal, QC)
Breanne Lavallée-Heckert is a Métis woman from the Red River Settlement and Treaty 1 Territory. She holds a B.A. in Human Rights from the University of Winnipeg and is currently completing her final year of the combined B.C.L./LL.B. program at McGill University. Throughout her legal studies, Breanne conducted case monitoring reports for LEAF. She currently works as a Research Assistant for Senator Marilou McPhedran, one of LEAF's founding mothers. Breanne has extensive experience in the non-profit sector, with ten years of volunteer work with Plan International Canada, an organization that works to promote the rights of children through a gender transformative approach.
Dee Dooley (Halifax, NS)
Dee Dooley is a feminist socio-legal researcher and community development specialist with expertise in gender-based violence and legal education. She is currently the Coordinator of Community/Legal Education and Training at Avalon Sexual Assault Centre, where she works with youth, community organizations, service providers, and governments on various sexual violence prevention, intervention, and awareness initiatives. Dee has over ten years of experience with violence prevention and community development programming with women, youth, and LGBTQ communities. She holds degrees in sociology, gender studies, and criminology where her research focused on the criminalization of women survivors of intimate partner violence. Dee is passionate about social justice and supporting young feminists to become changemakers in their communities. Dee was a recipient of the 2015 Governor General Award in Commemoration of the Persons Case and YWCA Canada's 2018 Ann Mowat Outstanding Young Woman Award.
 Donna Dasko (Toronto, ON)
Donna Dasko is currently Fellow, School of Public Policy and Governance, University of Toronto, and teaches in the Master's program. She is one of this country's best known pollsters. During her career as Senior Vice-President of Environics Research Group, she played a crucial role in building the firm into one of Canada's leading research organizations. She is co-founder and Past National Chair of Equal Voice, a national non-partisan organization dedicated to electing more women to public office in Canada. In December 2015 she founded the Campaign for an Equal Senate for Canada, pressing for a gender-equal Senate.  She has served as president of St. Stephen's Community House, director of the United Way of Greater Toronto, director of the Canadian Youth Foundation, and Governor of the Canadian Unity Council. She is a member of the Statistics Canada Advisory Committee on Social Conditions and provides ongoing advice on the Canadian census and all of its social surveys. Donna holds a Ph.D. in sociology from the University of Toronto. She was born and raised in Winnipeg, and lives in Toronto.
Geeta Sehgal (Toronto, ON)
Geeta Sehgal holds an Honours Bachelor of Arts from the University of Toronto, and a law degree from the University of Alberta. She has expertise in public agency and post-secondary institution governance, with over ten years of experience working with government and in higher education. Geeta has been involved with LEAF since 2008, as an active member of LEAF Edmonton's Executive Committee, and served as Interim Executive Director of LEAF National during a transition period. She has a strong commitment to feminism, anti-racism, social justice and human rights, and has worked to bring awareness and attention to emerging equality issues.
 Hadiya Roderique (Toronto, ON)
Hadiya Roderique is a researcher, consultant, lecturer, speaker, broadcast commentator, intersectional feminist and former Bay Street employment and human rights lawyer. Hadiya is a frequent contributor to newspapers, magazines and panels on issues related to equity, diversity and inclusion. An award-winning writer, she has bylines in The Walrus, The National Post, This Magazine, and Elle, and is most well known for her piece "Black on Bay Street" for the Globe and Mail, which outlined her experiences as a young Black woman working in a Bay Street firm. She has M.A. in Criminology, where she focused on judicial decision making and sentencing of sexual assault offences, and a J.D. both from the University of Toronto. She is currently a Ph.D. Candidate in Organizational Behaviour at the Rotman School of Management at the University of Toronto, where her research focuses on gender and parental bias in the workplace. She has a history of volunteerism, having served on the boards of Ultimate Canada, the Canadian Association of Black Lawyers and the Toronto Rape Crisis Center/Multicultural Women Against Rape. In 2018, Hadiya was named one of Canada's Top 25 Most Influential Lawyers by Canadian Lawyers' Magazine, and in 2019, received the Clarkson Laureateship in Public Service from Massey College.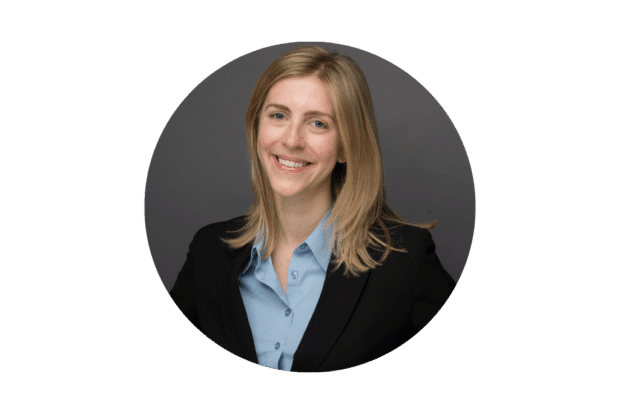 Jessica Prince (Victoria, BC)
Jessica is a lawyer, public policy professional, and passionate feminist. Until recently, she was the Chief of Staff to the former Minister of Justice and Attorney General of Canada, the Honourable Jody Wilson-Raybould. Prior to that, she was a senior policy advisor on her team. In those roles, Jessica worked on a number of issues directly impacting the equality rights of Canadian women and girls, including the National Inquiry into Missing and Murdered Indigenous Women and Girls and sexual assault law reform. Jessica began her career on Bay Street, cultivating a broad litigation practice at two different boutique firms. During her time in Toronto, she regularly volunteered as duty counsel at Pro Bono Law Ontario's walk-in clinic and served as member-at-large for the Toronto chapter of LEAF. Jessica has a Bachelor of Arts from McGill University and a law degree from the University of Oxford. In 2016, she was named one of Canada's Top 25 Most Influential Lawyers by Canadian Lawyers' Magazine.
 Katherine Rivington (Toronto, ON)
Katherine Rivington is the Head, North American Retail Credit and Chief Risk Officer, Canadian Personal and Commercial Banking and Wealth Management at BMO Financial Group.  She has held various senior leadership roles during her 10+ years in financial services following earlier experience in private equity and management consulting.  Katherine holds a Bachelor of Commerce and a JD / MBA degree from the University of Toronto where she graduated as the gold medallist.  Katherine has a strong commitment to equality and human rights issues and has previously served in Board positions at Skills for Change, a non-profit organization, where she served as the Chair of the Governance Committee and Vice Chair of the Board of Directors.
 Kerry Lynn Okita (Calgary, AB)
Kerry Lynn Okita is a litigation partner at Bishop and McKenzie in Calgary, Alberta. She has a broad civil litigation practice with specialties in the areas of employment law, immigration, and property. In particular, Kerry Lynn focuses on human rights as well as sexual harassment and abuse in the workplace. From 2010 to 2012, Kerry Lynn took a leave of absence from her practice to work on human rights internationally. Kerry Lynn moved to Dar es Salaam, Tanzania to work with a women's rights organization on law reform and strategic litigation with a constitutional challenge. Kerry Lynn then relocated to Kabul, Afghanistan to work with the United Nations as a legal officer. Closer to home, Kerry Lynn sits on the Board of Directors for the Women's Centre of Calgary, a feminist organization that provides basic needs, connection, and change making for women in the community. Kerry Lynn was named one of Calgary's Top 40 Under 40 in 2018 in honor of her work impacting women.
 Nalina Sacoor, BAS, CPA, CGA, Treasurer (Toronto, ON)
Nalina Sacoor is a CPA with over 20 years experience.  She currently works for the Aga Khan museum. She was raised in Lisbon, Portugal and has a long history of volunteer work with the Ismaili communities in both Lisbon and Toronto. She is also a professional photographer, and her volunteer activities include providing photographic coverage to the Stephen Lewis Foundation. She also has provided finance and treasury support in the settlement of a Syrian family . She has a passion for issues of gender equality.
 Shabnum Durrani, (Toronto, ON)
Shabnum Durrani is the Director of Public Affairs and Stakeholder Relations at the Ontario Hospital Association (OHA) where she leads advocacy efforts on behalf of the hospital sector. Shabnum began her career as a lawyer practicing poverty law in Vancouver's Downtown Eastside as well as health law with a national law firm in Toronto. She has served as a senior advisor to several Ministers at Queen's Park, including the Minister of Health and Long-Term Care where she was the lead on key files including the health budget and access to health care. Shabnum has a Bachelor of Commerce from the University of Alberta, a Juris Doctor degree from the University of Toronto's Faculty of Law, a Masters in Public Policy, Administration and Law from York University, and Masters in Public Health from John Hopkins Bloomberg School of Public Health.