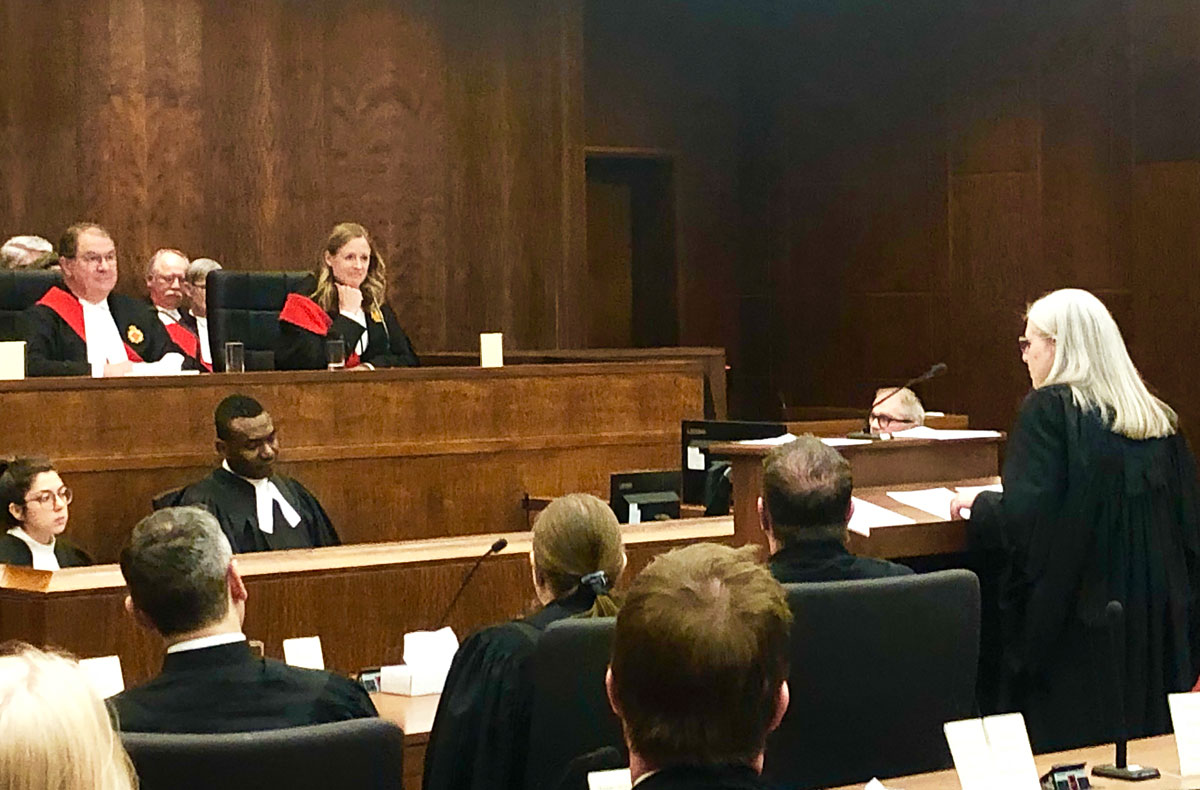 On March 26, 2019, the swearing-in ceremony for Justice Shaun O'Brien was held.
Justice O'Brien was appointed a judge to the Superior Court of Justice of Ontario in Toronto in January 2019.
"…Justice O'Brien's appointment to this Court is consistent with the thread that has run through all her career choices – putting selfless service and a passion for justice above personal interest," said Dr Elizabeth Shilton, LEAF's Interim Executive Director and Board Chair during her remarks. "It's a lot to ask of our judges, but it's what we need from our judges. In Justice Shaun O'Brien, we have found it. Congratulations to all involved in making this very fine appointment."
Justice O'Brien joined LEAF as Legal Director in April 2018 and subsequently became LEAF's Executive Director & General Counsel. She represented LEAF in several interventions related to the substantive equality rights of women and girls, most recently Christian Medical and Dental Society of Canada et al. v College of Physicians and Surgeons of Ontario (CPSO).