Join LEAF Edmonton for the Persons Day Breakfast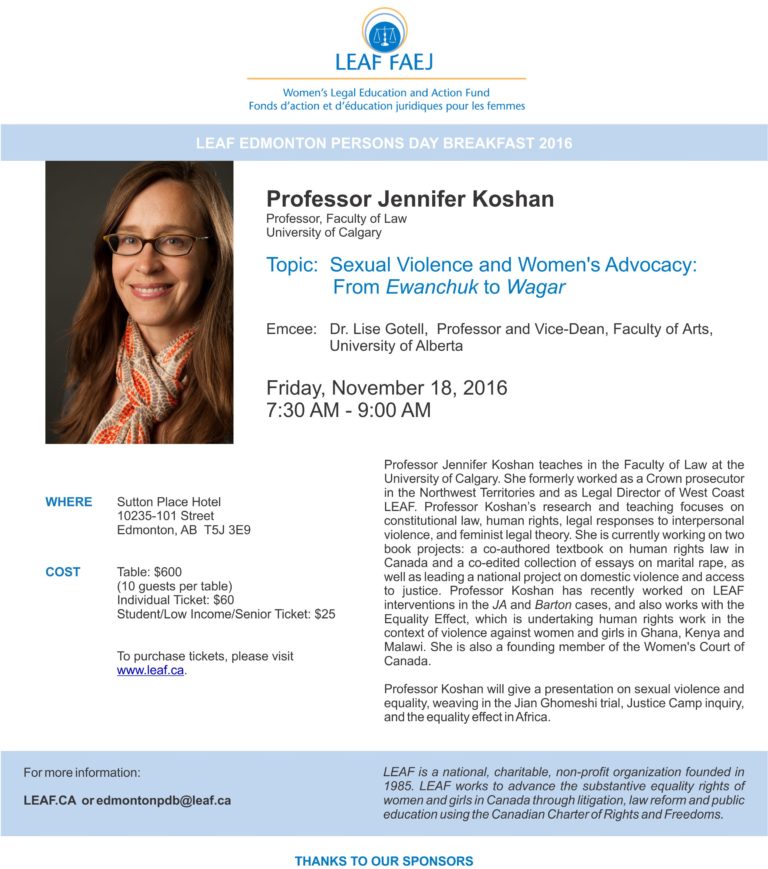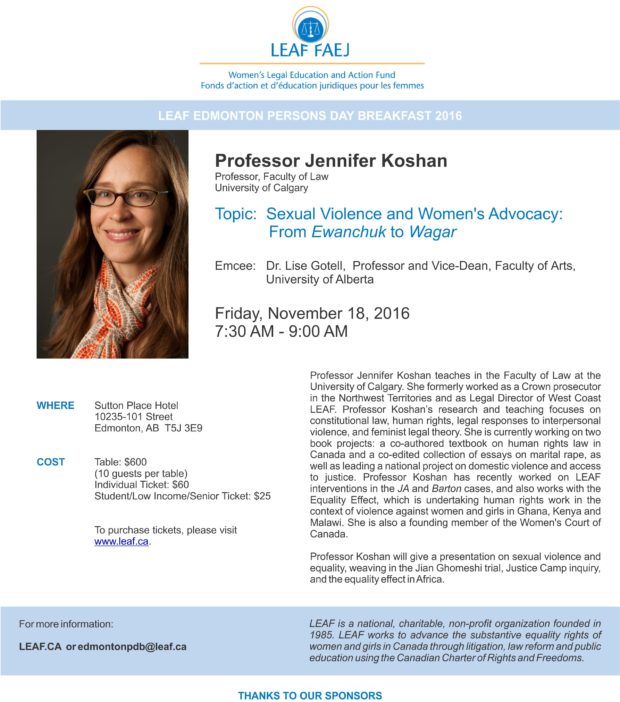 Guest Speakers:
Keynote Speaker: Professor Jennifer Koshan

Jennifer Koshan is a Professor in the Faculty of Law at the University of Calgary. She formerly worked as a Crown prosecutor in the Northwest Territories and as Legal Director of West Coast LEAF. Jennifer's research and teaching focuses on constitutional law, human rights, legal responses to interpersonal violence, and feminist legal theory. She is currently working on two book projects: a co-authored textbook on human rights law in Canada and a co-edited collection of essays on marital rape, as well as leading a national project on domestic violence and access to justice. She also coordinates the Faculty's blog, ABlawg, which has won several Canadian Law Blog Awards. Jennifer has recently worked on LEAF interventions in the JA and Barton cases, and also works with the Equality Effect, which is undertaking human rights work in the context of violence against women and girls in Ghana, Kenya and Malawi. She is also a founding member of the Women's Court of Canada. In 2013 Jennifer was awarded the Canadian Association of Law Teachers' Prize for Academic Excellence, which honours exceptional contributions to research and law teaching by a Canadian law teacher in mid-career.
Introductory Comments: Professor Lise Gotell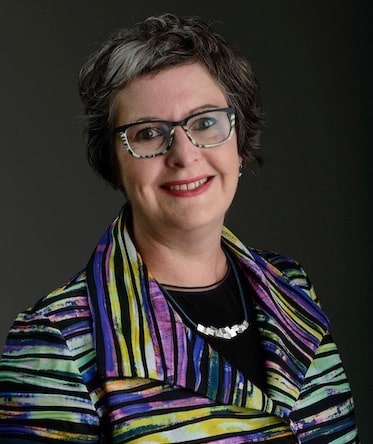 Lise Gotell is a Professor of Women's and Gender Studies and Vice-Dean of Arts at the University of Alberta. She has published on such topics as feminist litigation, constitutional equality, pornography, gay and lesbian rights and sexual assault law. Her books are Bad Attitude/s on Trial: Feminism, Pornography and the Butler Decision (1997) and Open Boundaries: A Canadian Women's Studies Reader (2009). For the past several years, her research has focused on the implications of innovative Canadian sexual assault reforms. She has published several widely cited articles analyzing Canada's affirmative consent standard. In addition, Lise's work has interrogated the interpretation of Criminal Code provisions restricting defense access to complainant sexual history and confidential records. Most recently, she has critically analyzed men's rights activism on sexual violence and has assessed Canadian feminist law reform campaigns in light of the critique of so-called carceral feminism. Lise is the Vice-Chair of LEAF National.
When:
Friday, November 18, 2016
7:30 a.m. – 9 a.m.

Where:
Sutton Place Hotel
10235 101 Street
Edmonton, AB
Event Registration Is Closed.