Please join us for a fabulous night of food, drinks and community at LEAF's Persons Day Evening Gala.
The Women's Legal Education and Action Fund (LEAF) will host the Annual Persons Day Event on Thursday, October 26, 2017 at the Arcadian Court in downtown Toronto.
This year will be a whole new LEAF with a dynamic, contemporary format! We've moved from our traditional sit-down meal to a cocktail style reception with high bistro tables, a vast selection of drinks and gourmet hors d'oeuvres throughout the room.
Experience a unique night of specialty cocktails, delicious culinary offerings from Oliver & Bonacini, a special performance by Canada's own Sandra Shamas, and interactive activities to celebrate Persons Day and LEAF's contribution to feminist law in Canada.
This event is LEAF's largest and most important event of the year! The funds raised for LEAF at this event directly support our vital work in advancing substantive equality rights for women and girls in Canada through litigation, law reform and public education. LEAF's interventions in countless high-profile cases before the Supreme Court of Canada since 1985 have not only shaped the Canadian Charter of Rights and Freedoms – they have shaped the national conversation.
SPECIAL GUEST

The unsinkable feminist comedian, Sandra Shamas will headline the evening event, sharing her brilliant wit and candid insights.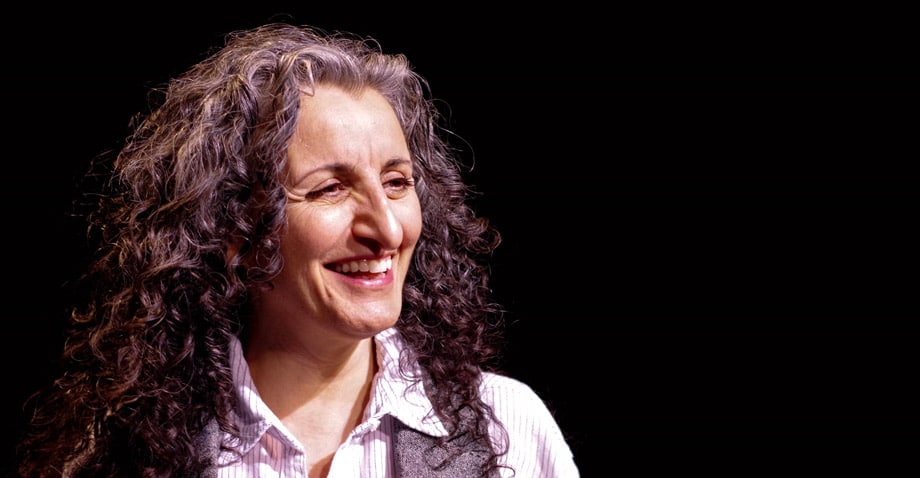 Sandra Shamas; writer/performer/director/producer has written 7 one woman shows.
Starting with My Boyfriend's Back and There's Gonna Be Laundry in 1987 to her latest, The Big 'What Now?' which she presented at The Fleck Dance Theatre in Feb/March of 2017.
When taking time off stage, which is a lot, Shamas can be found at her home, a farm outside of Toronto, growing food in the summer, and generally doing whatever her heart desires!
EVENT REGISTRATION
We welcome you to review our registration package HERE for registration details, sponsorship and advertising opportunities.
EVENT SPONSORSHIP
For full details on sponsorship opportunities, please download our Sponsorship Package.
If you have any questions, please do not hesitate to CONTACT US. We look forward to seeing you at this year's event!