LEAF Ottawa presents the Persons Day Breakfast (Sold Out!)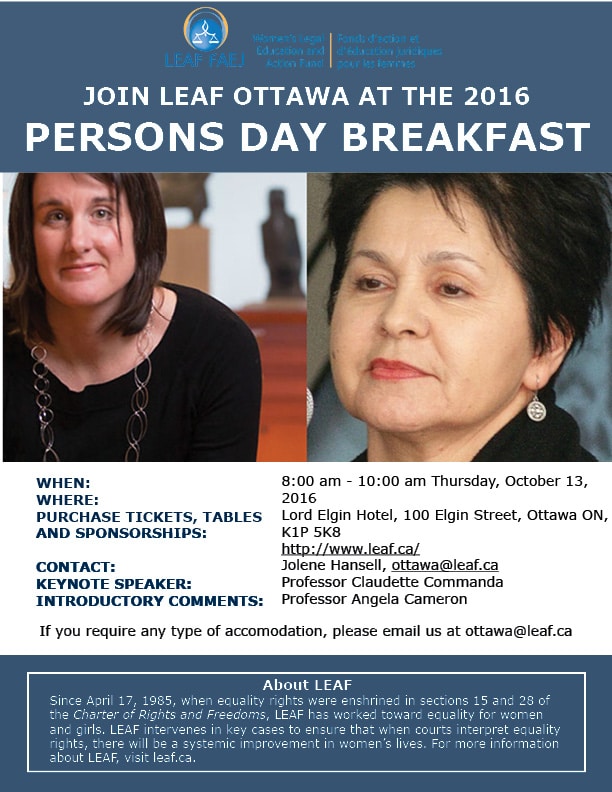 Guest Speakers: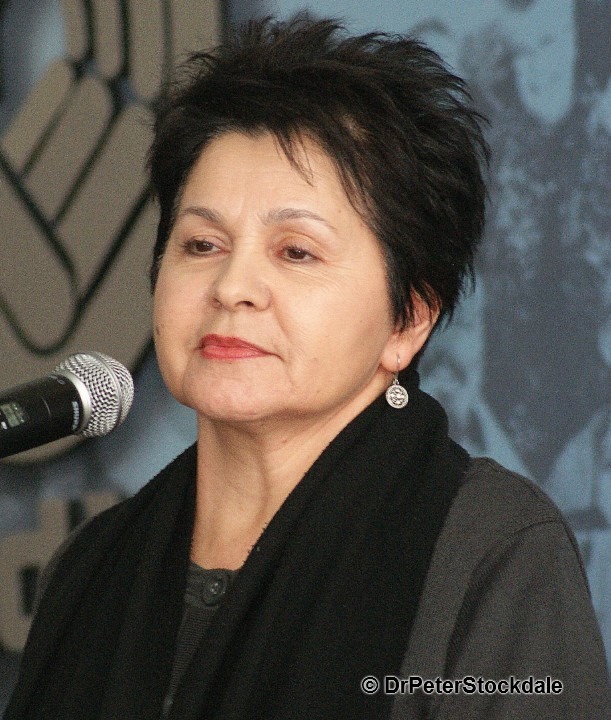 Keynote Speaker: Professor Claudette Commanda
Professor Claudette Commanda is an Algonquin Anishinabe from Kitigan Zibi Anishinabeg First Nation located in the province of Quebec. Professor Commanda is an alumni of the University of Ottawa Faculty of Common Law and Faculty of Arts. She is the Executive Director of the First Nations Confederacy of Cultural Education Centers, a national organization that protects and promotes First Nations culture, languages and traditional knowledge. She is a part-time professor for the Common Law Section of the Faculty of Law, the Institute of Women's Studies, the Aboriginal Studies Program and the Faculty of Education at the University of Ottawa. She is an inductee of the Common Law Honour Society; served two terms on the Board of Governors for First Nations University of Canada; and three terms as an elected official for the Kitigan Zibi Anishinabeg Band Council.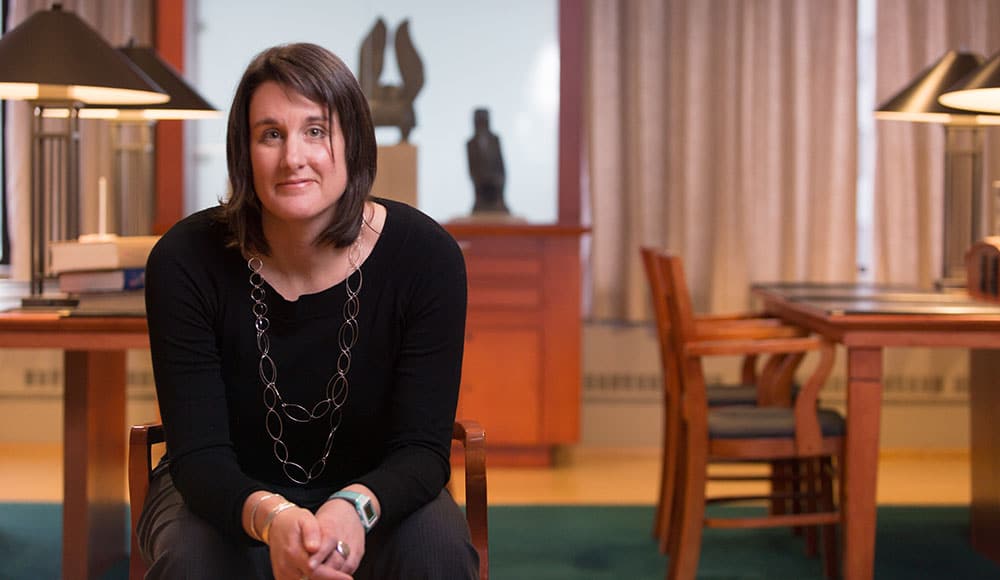 Introductory Comments: Professor Angela Cameron
Professor Angela Cameron is an Associate Professor at the Faculty of Law at the University of Ottawa. She is also the Shirley Greenberg Chair for Women in the Legal Profession. She is the Chair of FAFIA, one of Canada's leading feminist organizations, as well as the Secretary of the Board of Directors of the Canadian Journal of Women and the Law, and the Canadian Association of Law Teachers. In 2015, she received the Faculty of Law's community service award. Professor Cameron co-authored the "Symposium on Planning for Change: Towards a National Inquiry and an Effective National Action Plan" in the Canadian Journal of Women and the Law. She is the administrator of www.bloggingforequality.ca. Professor Cameron's research is primarily on social justice, with a special focus on the equality interests of women.
This event is sold out!
When:
Thursday, October 13, 2016
8 a.m. to 10 a.m.
Where:
Lord Elgin Hotel
100 Elgin Street
Ottawa, ON K1P 5K8
Contact:
Jolene Hansell
[email protected]
This event is sold out!
Disclaimer: Photographs taken at this public event will be used in LEAF print and online publications.