The Women's Legal Education and Action Fund (LEAF) would like to warmly welcome and congratulate Shaun O'Brien on her appointment as LEAF's new Legal Director. Shaun is currently a partner at Cavalluzzo LLP, where she has developed a deep commitment to defending and advancing fundamental rights, with a particular focus on the rights of women.
ABOUT SHAUN O'BRIEN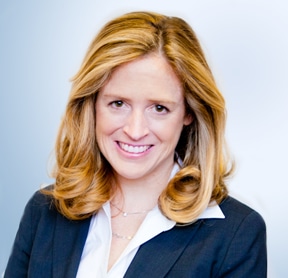 Called to the bar in 2000, Shaun is a proficient appellate advocate and has appeared at all levels of court in Ontario and at the Supreme Court of Canada. She has worked extensively in public law and human rights and has been counsel on leading decisions challenging government law and action as contrary to the Charter of Rights and Freedoms.
Shaun has been involved in Charter cases, including, most recently, a challenge under sections 7 and 15 of the Charter to the federal government's restriction on access to sterile injection equipment in prisons. She has advocated for the rights of women who experience violence. Her work includes launching a Charter challenge to the repeal of the federal long gun registry on behalf of women who are terrorized by firearms in the context of domestic violence. Shaun has prosecuted doctors for allegations of sexual abuse and she provides independent legal advice to sexual assault complainants.
Shaun has a strong focus on the rights of professionals and other workers to be free from discrimination on the basis of disability, especially as a result of mental illnesses. She recently was involved in negotiations to redevelop the processes of the College of Nurses of Ontario with respect to nurses in recovery from mental illnesses, to ensure respect for their human rights and privacy.
Shaun recently presented at the Law Society Special Lectures-Canada at 150: The Charter and the Constitution on a panel addressing the role of interventions in constitutional cases and the Court Challenges Program.
As a complement to her role as LEAF's new Legal Director, Shaun is the current President of the Board of the Barbra Schlifer Commemorative Clinic, which provides legal and other services to women experiencing violence. Shaun's professional involvement has also included serving as an executive member of the Ontario Bar Association's Constitutional, Civil Liberties and Human Rights section.
Please join us in welcoming Shaun O'Brien as of April 23rd, 2018. Shaun can be reached at [email protected]
For more information, please contact:
Hailee Morrison | Executive Director | Women's Legal Education and Action Fund | [email protected] | 416-595-7170