We are delighted to welcome Charlotte Dalwood and Clémence Thabet as our 2021 Summer Legal Interns! You can learn more about Charlotte and Clémence below.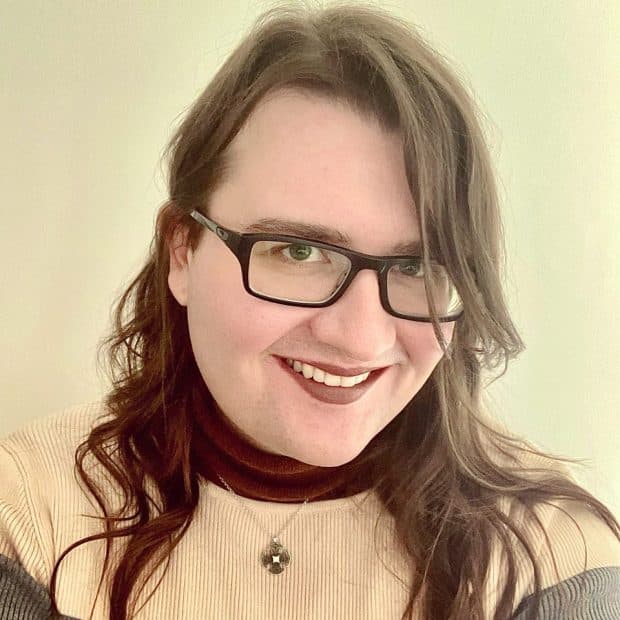 Charlotte Dalwood
Charlotte Dalwood is a transgender woman who hails from Winnipeg by way of Calgary. As the 2021 John S Poyen Summer Legal Intern, Charlotte will be involved in legal and academic research, case monitoring, and preparing legal memos.
A second-year student at the University of Calgary, Charlotte is pursuing a combined JD/MBA through the Faculty of Law and the Haskayne School of Business. She holds a Master of Arts in Religion from Yale University (New Haven, CT), and a Bachelor of Arts in Christian Studies from Ambrose University (Calgary, AB).
Charlotte volunteers with Student Legal Assistance at the University of Calgary, providing pro bono legal information and representation to low-income Calgarians. Her publication credits include scholarly articles in Theology & Sexuality and the Journal of Anglican Studies, as well as popular articles in CBC News and the Edmonton Journal.
In her free time, Charlotte enjoys cooking, cycling, and listening to vinyl records.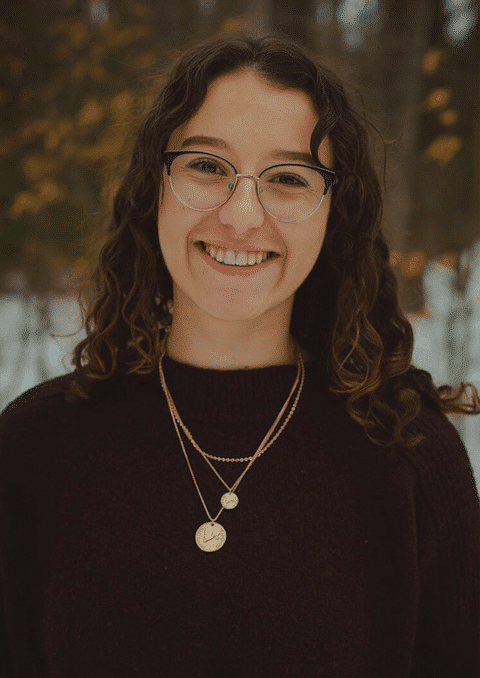 Clémence Thabet
Clémence is currently pursuing her joint political science degree and JD at the University of Ottawa. A settler on the traditional unceded territory of the Algonquin Anishnaabeg people, Clémence is passionate about human rights law and access to justice and was thrilled to intern at the Equality Law Clinic earlier this year, and eager to volunteer in their community legal clinic's tenant division this fall.
In previous years, Clémence was involved with a variety of community organizations tackling issues related to misogyny, sexual harassment, and feminist academia, such as the Empow(her) Network, LEAF's Ottawa branch and the Canadian Journal of Women and the Law. Particular areas of interest include intersectional environmental action and policies as well as the pandemic's impacts on 2SLGBTQ+ youth.
In their free time, you can regularly find Clémence acquiring new houseplants, learning a new hobby – right now, it's tufting rugs – and catering to her sweet tooth.