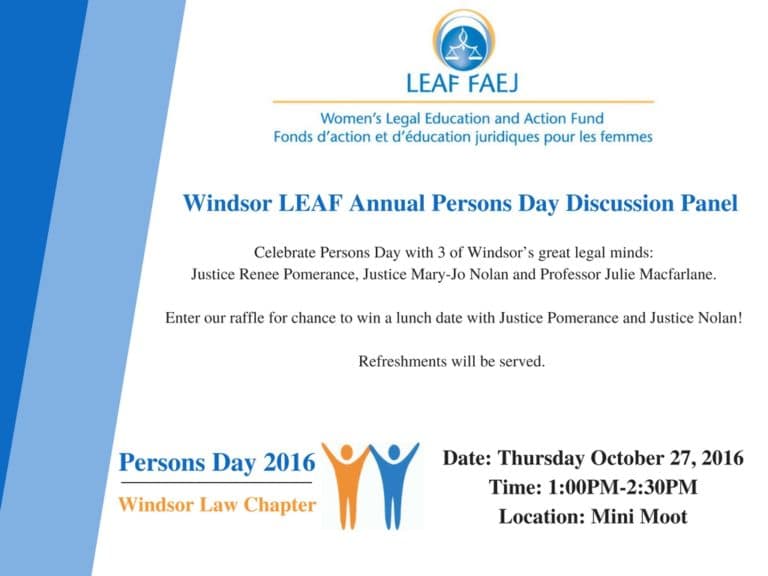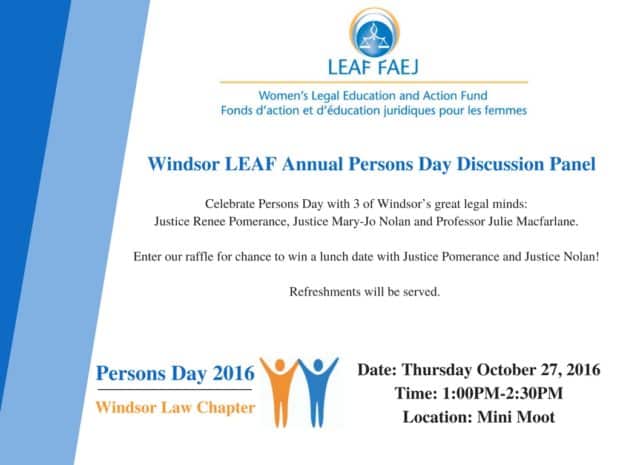 Celebrate Persons Day at Windsor LEAF's Annual Persons Day Discussion Panel on Thursday October 27, 2016. The event will feature 3 of Windsor's great legal minds: Justice Renee Pomerance, Justice Mary-Jo Nolan, and Professor Julie Macfarlane.
Enter the event raffle for a chance to win a lunch date with Justice Pomerance and Justice Nolan!
Refreshments will be served.
Please click here to download the event flyer
WHEN:
Thursday October 27, 2016
1:00pm-2:30pm
WHERE:
Mini Moot
University of Windsor
Windsor, ON