Thank you for your interest in LEAF. Please review our latest annual report that highlights some of our recent work, which would not be possible without your support.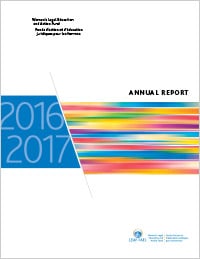 Women and girls in Canada continue to face disproportionate levels of violence, along with social and economic barriers to success in the workplace, at home, and in law. LEAF will continue to foster equality in Canada, but we need need your help. Please stand with LEAF so we can continue to stand up for women and girls.
Please donate today at leaf.ca.