The Halifax branch of the Women's Legal Education and Action Fund (LEAF Halifax) cordially invites you to the Persons Day Breakfast Gala, our biggest and most important fundraiser of the year!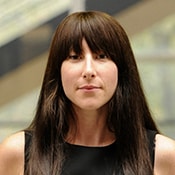 Get inspired and join us for this year's celebration of milestones in our work together towards substantive gender equality. The morning includes a special keynote address from Joanna Erdman, Associate Professor of Law, MacBain Chair in Health Law and Policy, and Associate Director of the Health Law Institute at the Schulich School of Law, Dalhousie University. Joanna will speak about the dynamics of reproductive justice movements in Canada, and their efforts to reclaim reproductive health and rights in the larger frame of our social and political lives. Our keynote address will be followed by a delicious breakfast, coffee, and tea overlooking the beautiful Northwest Arm.
When
October 13, 2017
8:30 am – 10:00 am
Where
Saint Mary's Boat Club
1641 Fairfield Rd, Halifax, NS B3H 4E8
About Women's Legal Education and Action Fund (LEAF), Halifax
Since April 17, 1985, when equality rights were enshrined in sections 15 and 28 of the Canadian Charter of Rights and Freedoms, LEAF has worked toward equality for women and girls. LEAF intervenes in key cases to ensure that when courts interpret equality rights, there will be a systemic improvement in women's lives. For more information about LEAF, visit www.leaf.ca.
Over its thirty-year legacy, LEAF has achieved numerous victories in the courts and advanced substantive equality for women and girls in Canada. LEAF's first case was a successful challenge to the Yukon Change of Name Act on behalf of Suzanne Bertrand. In 1985, it was against the law in Yukon for a married woman to change her name to her birth name. Suzanne Bertrand's case was just one of many times LEAF has stepped in to protect the rights of women and girls in Canada.
LEAF Halifax has an energetic and motivated community bringing education workshops on the law of sexual consent and reproductive justice in Canada, advancing local feminist research and advocacy through the Feminist Advocacy Initiative, and supporting feminist legal intervention and work in gender equality.
About Persons Day
On October 18th, 1929, the historic decision to include women in the legal definition of "persons" was handed down by Canada's highest court of appeal – the Judicial Committee of the Privy Council of Great Britain. LEAF Halifax's annual Persons Day Event is held in celebration of that ruling which decided that women were to be considered persons under the law and eligible to sit in the Canadian Senate. Persons Day Event is LEAF's largest signature fundraising event and has raised over $4 million to date to help LEAF continue its mission of advancing substantive equality for women and girls in Canada.
Tickets
Individual tickets: $30
Table (seats 8): $500
Justice Sponsorship: $2,000
LEAF is a rarity in the not-for-profit sector, demonstrating tangible results year after year. The funding LEAF receives directly supports our vital work in advancing substantive equality rights for women and girls in Canada through litigation, law reform and public education. LEAF's interventions in countless high-profile cases before the Supreme Court of Canada since 1985 have not only shaped the Canadian Charter of Rights and Freedoms – they have shaped the national conversation.
As a sponsor at LEAF's Persons Day Event, you will help advance substantive equality for women and girls in Canada in a unique and memorable way by positioning your brand in front of 100 guests. Partnership benefits include:
Brand Experience/Public Relations:
Opportunity to address guests from the legal, feminist, academic, corporate, and union sectors during introductory speeches
Verbal recognition as Persons Day Event Sponsor by emcee during morning speeches
16 complementary tickets ($1,000 value) for your employees, colleagues, or clients
Great networking opportunity to build strategic alliances with audience from legal sector, government agencies, unions, corporations, academia and advocacy groups
Event Material and Onsite Signage
Screen recognition—name/logo feature on digital presentation
Name/logo prominent placement on morning program
Entrance signage
Signage at breakfast table
Name/logo on select digital pre-event promotional material (e-blasts, social media)
Advertising
Press release recognition
Promotion on social media platforms (during 2016 Persons Day Event, LEAF's national Twitter account generated 119k impressions per single tweet)
Annual Report recognition
Online Presence
Website logo placement and recognition
To Purchase Tickets please CLICK HERE.