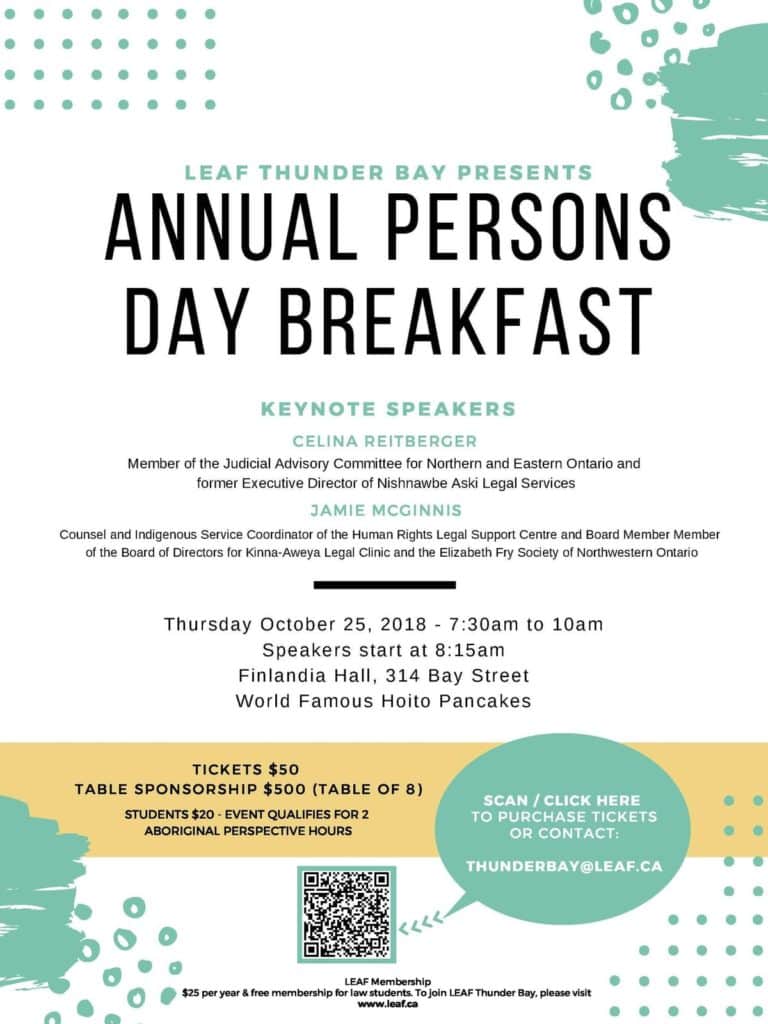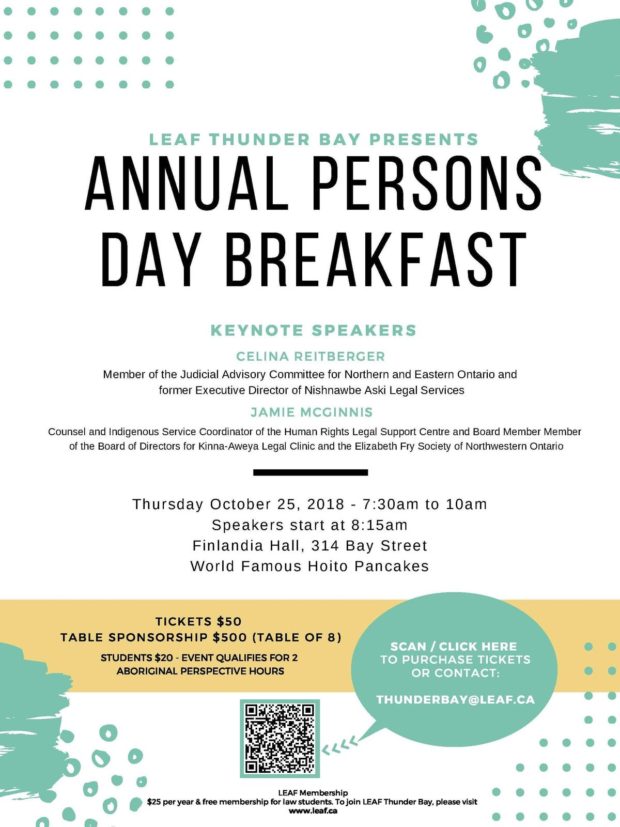 The LEAF ThunderBay branch was proud to host their Annual Persons Day Breakfast in 2018. The event keynote speakers were:
Celina Reitberger: Member of the Judicial Advisory Committee for Northern and Eastern Ontario and former Executive Director of Nishnawbe Aski Legal Services
Jamie McGinnis: Counsel and Indigenous Service Coordinator of the Human Rights Legal Support Centre and Board Member of the Board of Directors for Kinna-Aweya Legal Clinic and the Elizabeth Fry Society of Northwestern Ontario.
The Breakfast was held at Finlandia Hall, 314 Bay Street and ran from 7:30 AM to 10 AM.
Catering was provided by World Famous Hoito Pancakes.
For more information about the event, please contact [email protected]
Below is the photo gallery from the event: