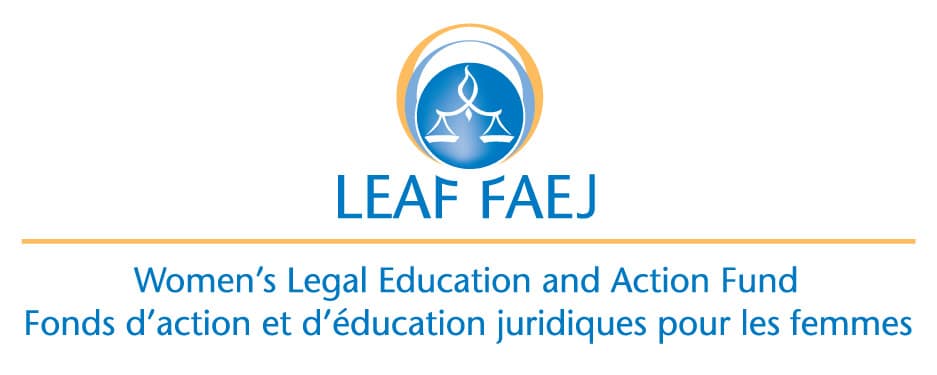 TORONTO, ON – The Women's Legal Education and Action Fund (LEAF) is thrilled that abortion services are now provided in PEI. This is a major milestone for reproductive justice and women's rights in Atlantic Canada, and the first time that safe, legal abortion services have been available in PEI since 1982.
A legal challenge by Abortion Access Now PEI (AAN PEI), supported by LEAF, prompted the provincial government's decision to offer abortion services in the province. In March of 2016, the government announced that it would end its discriminatory and unlawful abortion policy and provide abortion services in the province. Premier Wade MacLauchlan stated that PEI would open a women's health clinic to offer reproductive health services, including much needed abortion services.
LEAF's Legal Director, Dr. Kim Stanton, comments:
This is a great moment for reproductive justice in Canada. LEAF is pleased to see the PEI government uphold its commitment to provide access to reproductive health services in the province. This major policy change, and these new critical services, would not be possible without the tireless advocacy of feminist activists in PEI and the powerful personal stories shared by women affected by PEI's discriminatory policy. Credit is also due to the dedicated pro bono legal counsel of Nijhawan McMillan Barristers, who presented a formidable challenge to the government.
Women's reproductive health services are currently available in a temporary location at the Prince County Hospital in Summerside, where they will remain until a new health centre is constructed. Appointments are available for the services, without a referral, by contacting the Women's Wellness Program toll-free at 1-844-365-8258.
The Women's Wellness Program currently offers the following services: birth control counselling; intrauterine device (IUD) insertion; counselling for pregnancy; and counselling for surgical abortions (up to 12 weeks of pregnancy), including follow-up treatment. By the end of 2017, the centre will offer these additional services: first-trimester bleeding care; prenatal care for women without a primary care provider; menopause care and information; navigation and coordination of fertility services; sexual health services for all ages and genders; and postpartum mental health services.
LEAF looks forward to the opening of the centre's new location, congratulates AAN PEI on its achievement, and celebrates this victory for equality rights in PEI.
About Women's Legal Education and Action Fund (LEAF)
LEAF is a national, charitable, non-profit organization, founded in 1985. LEAF works to advance the substantive equality rights of women and girls in Canada through litigation, law reform and public education using the Canadian Charter of Rights and Freedoms. For more information about LEAF, visit www.leaf.ca
About Abortion Access Now PEI (AAN PEI)
AAN PEI is dedicated to returning local, safe abortion access to Prince Edward Island. AAN PEI works to promote, advocate for and create the conditions for full and unfettered access to surgical and medical abortion services including diagnostic and follow-up care, in PEI, paid for by the PEI health care system. For more information about AAN PEI, visit www.aanpei.com
For media inquiries:
Dr. Kim Stanton
LEAF Legal Director
416.595.7170 x 223
[email protected]