LEAF is proud to announce its 2019-2020 Board of Directors. The LEAF Board has 11 current members, with three new members joining in September 2019: Shabnum Durrani, Breanne Lavallée-Heckert, and Hadiya Roderique. Gillian Hnatiw has taken over the role of Board Chair from Elizabeth Shilton, whose term on the Board came to an end in September. We thank all of our departing Board members for the wisdom, energy and experience they brought to the organization.
The current LEAF Board of Directors includes: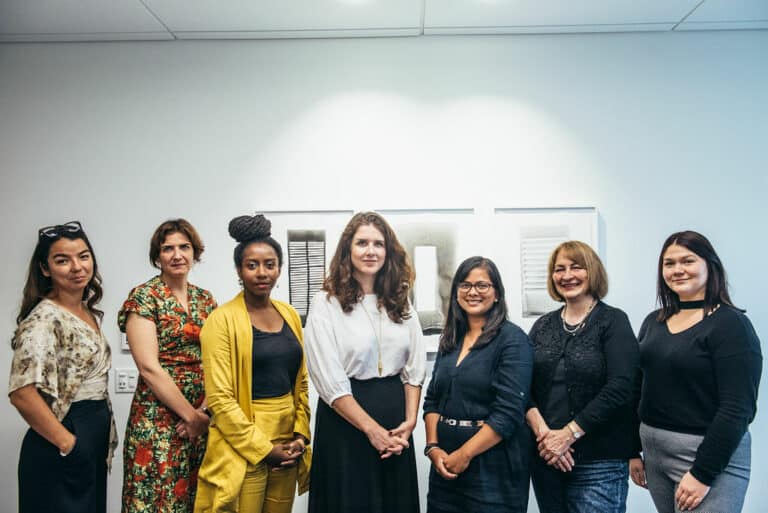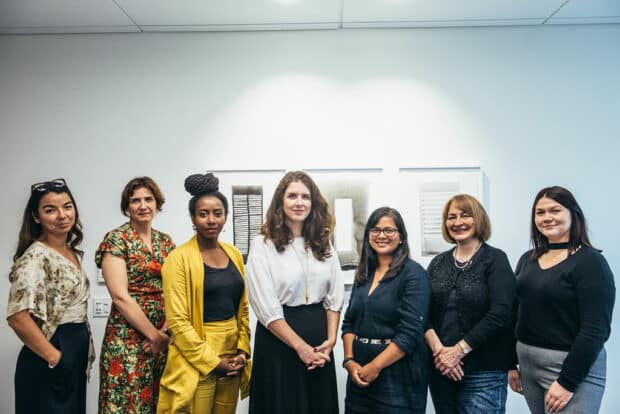 (From left to right: Kerry Lynn Okita, Adriel Weaver, Hadiya Roderique, Gillian Hnatiw, Shabnum Durrani, Donna Dasko, and Breanne Lavallée-Heckert)
"Our Board members come from a diverse range of backgrounds and experiences but all have a shared passion for advocating on behalf of those who have been subject to sex and gender discrimination leading to inequality. These women have been on the frontlines of the battle for substantive equality rights for women and girls, whether in sexual assault cases, in matters of workplace discrimination, or in the halls of Parliament" says Megan Stephens, LEAF's Executive Director and General Counsel. "I look forward to working with these talented women, as we continue to engage in litigation, law reform and education to advance the rights of women and girls in Canada."
Learn more about our Board members here.